Advice for Personal Statements—Be Specific
The best personal statements are the ones that get directly to the point and remain focused on specifics.
What Particular Items Should Be Covered?
Generally speaking, the personal statement should/could touch on the following items:
| | |
| --- | --- |
| | The first time the applicant realized his or her interest in the particular field or specialty; |
| | Times since then when that interest was refined, reinforced or redirected; |
| | Any particular outstanding accomplishments achieved so far in following that path; |
| | The direction the applicant now sees himself or herself taking; and |
| | If possible, how the program would be a particular match for that direction. |
What Should These Items Accomplish?
Each of these items should elucidate a particular quality or particular qualities about the applicant, and should be ones that are particular to the applicant, as opposed to being ones anyone applying for the program could say. This is important.
How Should They Be Written?
Likewise important is that the applicant's qualities and experience should be conveyed as specifically as possible, with specific details and anecdotes, rather than general statements.
When writing a personal statement, the applicant should push himself/herself to communicate his/her qualities through these specific anecdotes (as in synecdoche) rather than general statements, and to make sure that the statements he/she makes are unique to his/her particular pursuit.
What Should Be Included from the Resume/CV?
The personal statement is not a prose version of a resume or CV. Its purpose is to convey the effect the applicant's experiences have had on him/her personally and professionally, not merely to itemize those experiences.
For International Medical Graduates (IMGs): Why the U.S.?
If the applicant is an IMG—and more so if the applicant has completed a residency in another country—then the personal statement must include not only where the applicant is coming from but also why he or she wants to pursue a program in the United States.
For example, does the applicant want to practice medicine in the U.S. after completing the residency? If so, why is this the preference over simply completing the residency and practicing medicine in his or her own country? Or maybe the applicant wishes to come to the U.S. to gain knowledge to take back to his or her country? If so, why?
N.B.: It does not suffice for the applicant to state that he or she wants to come to the U.S. because the U.S. is at the forefront of medicine. All IMGs write that. The ones who do so successfully are the ones who show that gaining knowledge in a U.S. medical residency is the obvious and necessary next step in his/her particular career path.
For International Medical Graduates (IMGs): Cultural Barriers
Something to keep in mind is that in the United States, it is cultural to be open about experiences and feelings. A joke we tell our IMG clients is that Americans are nosy. In other words we want to know everything we possibly can about each person.
This same concept is expected in a personal statement. The reviewer or review committee expects to understand who you are as a person, not just as a doctor, by the end of the personal statement.
While it may feel awkward to you to share details about your past experiences, it is not awkward to Americans. Therefore, try as hard as you can to be as personal as possible in your personal statement.
&nbsp
1
2
3
4

Get to Know Us!
We are a team of dedicated, in-house editors with 50+ years' combined experience.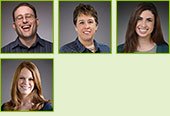 Meet Your DLA Team

Samples of Our Work
Feedback We've Received
"When I came to DLA for help with my personal statement, the application period had already opened, and I knew I was behind. I signed up for the development service and cannot be happier with the results. I just had an interview, and the interviewer said my personal statement was one of the best she had ever read, that it clearly presented who I was and the journey I have been on to reach this point. Hearing that made it totally worth the cost!"
"You helped me edit my personal statement for my fellowship application a few months ago. Today I am writing to happily tell you that I have matched at one of the best programs in the U.S. I received many interviews from great programs, and almost all the interviewers mentioned that my personal statement was well-written and very interesting. I am very grateful for your wonderful work editing my personal statement and would like to express my sincere appreciation."