Advice for Personal Statements—Be Yourself
The best personal statements are the ones that present the candidate in a candid and humble manner—free of gimmicks.
How Can I Be Myself?
In addition to being specific, an applicant should keep the following in mind to set him/herself apart when writing a personal statement for medical residency:
Those interested in internal medicine are generally those who both enjoy interacting with patients and want to be at the forefront of diagnosing complicated diseases. They are generally going to be dealing with cancer patients or others who could be on the border between living and dying and thrive in that environment.

However, a great many are interested in internal medicine because of the combination of the breadth and depth of knowledge it requires, because of the variety of subspecialties avaialable, or as an option for providing primary care.

Those interested in family medicine are generally those who want to treat patients of all ages—and generally multiple members of the same family, if not the entire family—and also build close, personal relationships with their patients over time.

However, because many family medicine positions annually go unfilled in the first round of the match, this is also a popular specialty for international medical graduates (IMGs), and particularly those with training as internists in their home countries.

Those interested in emergency medicine are generally those who thrive in unpredicatble, high-stress environments and in situations where they are the first to encounter a patient. Because they will be the first to asses any number of varied patient complaints, they appreciate more having a wide knowledge in medicine than a specific, deep knowledge focused in just one area.

However, they also want to show their desire to be a part of—and respect for—the team of other physicians, nurses and others providing care to the patients.

Those interested in orthopedics are generally those who when they were younger enjoyed taking things apart and putting them back together again, or constructing things from scratch. They appreciate the systematic way in which things function—the way individual components work in unison for the efficient functioning of the whole. They generally like straightforward problems with straightforward answers, and derive great satisfaction in seeing an issue, knowing the solution and executing it.

Those interested in obstetrics and gynecology are generally those who are equally attracted to performing surgical procedures as to the personal side of patient care. However, because of the variety of subspecialties in ob-gyn, like gyn-onc for example, there are many who are passionate for ob-gyn without caring so much for the personal aspects or, on the other hand, without being so interested in performing complicated surgical procedures.

Those interested in pathology, because of its focus on research, are generally the more book-worm kind of doctors who tend to get more excited investigating answers to questions than when interacting with patients.
Does This Mean I Need to Include These Characteristics?
No. What it means is that you should keep in mind that this is what nearly everyone writes in their personal statements for these specialties.
This also does not mean that you should not include these characteristics if they do match your particular experiences and who you are as a candidate.
That is the key: You should not feel compelled to include them, but if you do include them, you should do it in such a way that is particular and personal to you, which is done through the careful selection of specific, salient anecdotes.
&nbsp 1
2
3
4

Get to Know Us!
We are a team of dedicated, in-house editors with 50+ years' combined experience.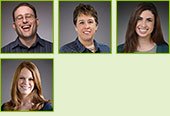 Meet Your DLA Team

Samples of Our Work
Feedback We've Received
"When I came to DLA for help with my personal statement, the application period had already opened, and I knew I was behind. I signed up for the development service and cannot be happier with the results. I just had an interview, and the interviewer said my personal statement was one of the best she had ever read, that it clearly presented who I was and the journey I have been on to reach this point. Hearing that made it totally worth the cost!"