Advice for Personal Statements—Tackle Biases
The best personal statements are the ones that address red flags directly, in an unbiased, unapologetic manner, to show the candidate is stronger from having had to face them.
What Are the Red Flags?
When writing your personal statement, you should keep in mind that the system is biased against the following:
Graduates of non-U.S. medical schools, also known as international medical graduates (IMGs) or foreign medical graduates (FMGs);

Low test scores or poor academic performance.

Those who have graduated from medical school more than 2 years ago.
What Do I Do If One—or, More Particularly, More Than One—of the Above Matches My Situation?
While this is a legitimate concern, a few caveats to keep in mind are the following:
What can help mitigate Item 1 is U.S. clinical experience (working in a hospital in the US); what can also help, though less so, in order of decreasing significance, is working as an assistant to a doctor, assisting in medical research in the U.S. (e.g., in a lab), or working in something remotely related to medicine;

What can help mitigate Item 2 is strong evidence of being able to learn and apply knowledge in a clinical, hands-on setting. This can come, for example, through letters of recommendation and, even better, reviews by your attendings at the end of each clinical rotation.

What can help mitigate Item 3 is a significant life event that caused the applicant to postpone his/her application to residency or time out.
As an International Medical Graduate (IMG), What Specialty Should I Apply For?
Generally speaking, IMGs may find it easier to gain acceptance into a family medicine or internal medicine residency than into a residency in another specialty. This includes candidates who have significant experience in their home countries for those specialties (e.g., obstetrics and gynecology), simply because the system is so biased against non-U.S. medical graduates.
These applicants are encouraged to apply for both their particular areas of expertise, family medicine and internal medicine, and maybe also a preliminary position in general surgery, which at least would get them in the system. Once in a family medicine/internal medicine/general surgery program, the candidate will then have a stronger application (with the one year of U.S. residency experience) for reapplying the next year for his/her particular specialty.
What If I Am an IMG Applying for a Different Specialty Than the One I Learned/Practiced in My Home Country?
In this case (e.g., you are from India, where you completed an obstetrics and gynecology residency before moving to the United States, where now you want to apply for internal medicine), your residency personal statement must show how the desired specialty is now the clear next step even through the different training/experience you have already had.
What Do I Do If I Have Something Negative in My Experience?
Instead of shying away from it, turn it into a positive. Most candidates—and almost all IMGs—have had some kind of negative experience. The most successful personal statements show how the candidate has embraced the negative experience and grown from it. Such experiences may not be limited to the items listed above. They may also include poor grades or less-than-desirable results on one or more of the USMLE Step exams, to name just a couple.
Candidates who can demonstrate how they have met and overcome these challenges are ones who are also tacitly demonstrating how they have grown in character and, as a result, may be considered more desirable candidates than those who have never had to face such particular challenges.
&nbsp 1 2
3
4

Get to Know Us!
We are a team of dedicated, in-house editors with 50+ years' combined experience.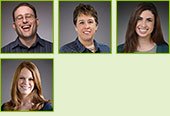 Meet Your DLA Team

Samples of Our Work
Feedback We've Received
"When I came to DLA for help with my personal statement, the application period had already opened, and I knew I was behind. I signed up for the development service and cannot be happier with the results. I just had an interview, and the interviewer said my personal statement was one of the best she had ever read, that it clearly presented who I was and the journey I have been on to reach this point. Hearing that made it totally worth the cost!"
"You helped me edit my personal statement for my fellowship application a few months ago. Today I am writing to happily tell you that I have matched at one of the best programs in the U.S. I received many interviews from great programs, and almost all the interviewers mentioned that my personal statement was well-written and very interesting. I am very grateful for your wonderful work editing my personal statement and would like to express my sincere appreciation."