Advice for Personal Statements—Medical Fellowship
The best fellowship personal statements are the ones that reflect both the personal and professional maturity that should come with residency. This means a focused and driven personal statement, one that shows its confidence in being directly and humbly written.
What Sub-Specialties Does This Advice Apply to?
This advice applies to all fellowship sub-specialties, from cardiology and hematology to endocrinology and gastroenterology, the pediatric sub-specialties and everything in between.
Since 2008, we have used this advice as a basis for our PS Development and PS Revision & Critique services.
Clients hiring us for our personal statement services have achieved a 100% acceptance rate across all fellowship sub-specialties.
Do the Same Rules Apply for Fellowship as for Residency?
Yes, though following the same rules naturally leads to differences.
The fellowship personal statement will distinguish itself by its diligence, focus and maturity.
What Must the Fellowship Personal Statement Include?
As a minimum to make your fellowship personal statement outstanding, it must include:
| | |
| --- | --- |
| 1. | The first time you realized your interest (or ideally passion) in the particular sub-specialty; |
| 2. | Times since then when your passion for the sub-specialty was refined, reinforced or redirected; |
| 3. | Any noteworthy accomplishments achieved—and ideally sought intentionally—so far in following that path, including clinical, research and teaching aspects; |
| 4. | The direction, as a result, you now see yourself taking, including short-, medium- and long-term goals; and |
| 5. | How the program(s) you are applying for would be an ideal match for that direction. |
Sign up today to get our expert advice personally tailored to your fellowship personal statement.
What Must These Items Accomplish?
Each of these items must elucidate a particular quality or qualities about you as a fellowship applicant.
They must be particular to you, as opposed to being able to be said generically by anyone applying for the program.
What Are the Similarities Between the Fellowship and Residency Personal Statement?
Both the fellowship personal statement and the residency personal statement should describe the specific path/specific reasons that has/have led to the decision to apply for the desired position.
They should also detail what the candidate hopes to achieve through the position, including how the candidate sees it will edify his or her future career.
What Are the Differences?
The general format of the residency personal statement is to describe the candidate's initial interest in medicine and how that was shaped into a desire for the particular field (e.g., internal medicine).
This is fleshed out with details that are relevant to the candidate's pursuit of the program (e.g., elective rotations, research experience, community involvement), with a view toward the future career.
The fellowship personal statement must take this a step further by demonstrating a mature, impassioned and clear vision for pursuing a career in the sub-specialty.
This vision should be informed by significant clinical and, ideally, academic experiences in residency, if not also medical school.
By signing up for our services, you will receive detailed, objective feedback to ensure your personal statement demonstrates this clear vision for your training.
How Does a Resident Applicant See His/Her Future Career?
Because candidates for residency are writing the personal statement for residency before having begun the training, it is often difficult for them to have a precise view of what they want in their future careers.
While residency applicants may already have some inclinations of what their future career will be, many of those choices will be made through the course of the residency.
How Should a Fellowship Applicant See His/Her Future Career?
By contrast, fellowship applicants should know precisely what they anticipate for their future careers.
This means having a clear vision for how fellowship training (and often the fellowship training offered at the particular institution receiving the application) is the necessary next step in that direction.
Fellowship candidates should have a clear idea of who they are as doctors and the specific path they see their careers taking.
How Should the Personal Statement Be Structured?
The fellowship personal statement should have, in most cases, five paragraphs.
| | |
| --- | --- |
| 1. | Introduction: The first paragraph—and ideally first sentence—should mention the fellowship sub-specialty being applied for, or give a clear indication of it. |
| 2. | Body: The three body paragraphs are for points 2 and 3 from the list above. |
| 3. | Conclusion: The conclusion to your personal statement is for points 4 and 5. |
What Should the Word Count Be?
For most fellowship personal statements, the word count should be between 615 and 625 words.
With some exceptions, if your personal statement is longer than 635 words, you have gone on too long and need to streamline your personal statement.
Similarly, with some exceptions, if your personal statement is less than 600 words, you haven't written enough and need to further develop your personal statement.
Get Our Expert Advice on Your Personal Statement
Sign up for our expert services today to achieve an outstanding fellowship personal statement.

Not sure which service to choose? Email it to David Lombardino for a free, quick assessment.
Editor's Note: This article was originally published January 17, 2014, and last updated for accuracy and comprehensiveness July 2, 2020.
&nbsp 1 2 3
4

Get to Know Us!
We are a team of dedicated, in-house editors with 50+ years' combined experience.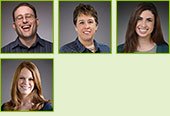 Meet Your DLA Team

Samples of Our Work
Feedback We've Received
"You helped me edit my personal statement for my fellowship application a few months ago. Today I am writing to happily tell you that I have matched at one of the best programs in the U.S. I received many interviews from great programs, and almost all the interviewers mentioned that my personal statement was well-written and very interesting. I am very grateful for your wonderful work editing my personal statement and would like to express my sincere appreciation."
"When I came to DLA for help with my personal statement, the application period had already opened, and I knew I was behind. I signed up for the development service and cannot be happier with the results. I just had an interview, and the interviewer said my personal statement was one of the best she had ever read, that it clearly presented who I was and the journey I have been on to reach this point. Hearing that made it totally worth the cost!"