Contact Us
We will be happy to assist you with any questions regarding our editing, proofreading, critique and consultation services. How can we help you?
I Want to ...
Great! Use our Quick Quote Calculator to get a quote for BOTH the fee and turnaround time for your project.

Simply select your project type and level of service, and enter your word count, and your options for fees and turnaround times and will be automatically displayed.

Use our Quick Quote Calculator to learn how quickly we can edit your document. It is available 24/7 and has the most up-to-date fees and turnaround times.

Just enter your word count, and select your level of service and desired delivery option, and your fee and turnaround time will be displayed.

Simply complete the Document Submission Form. It is available 24/7 and allows you to choose your delivery option and the turnaround time for your project, as well as your method of payment for the deposit.

There are two easy ways to check the status of your project, and both are available 24/7. They are to:

To retrieve your edited document, simply:

| | |
| --- | --- |
| 1. | Log in to My Account and find the project in your projects list; |
| 2. | Check your inbox or spam folder for an email from us with "Document(s) Edited" in the subject; this email contains a link/links for downloading your edited document(s); or |
| 3. | If you have any trouble either of the above options, call one of our operators at 877-454-4957 for further assistance. |

Thank you for your interest in joining our team of outstanding editors. We are always on the look-out for smart, diversified, committed individuals. We do not hire freelancers and look for potential candidates to have a Master's or PhD.

If you believe you have what it takes, simply email your cover letter and resume to jobs@dlaeditors.com. We will then follow up with you if there is an available position matching your qualifications.
Our Address, Phone Numbers and Email
DLA Editors & Proofers
1700 Post Oak Blvd
2 Blvd Place, Suite 600
Houston, TX 77056
24/7 Submissions
Submit projects 24 hours a day, 365 days a year, including holidays.
24/7 Customer Service
Call our operators for help with quotes, payments and retrieving edited documents, or use Live Chat or call us Mon-Fri, 8 am-5 pm CT to talk to one of our editors.
Get to Know Us!
We are a team of dedicated, in-house editors with 50+ years' combined experience.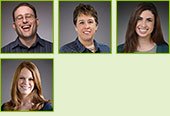 Meet Your DLA Team