Expert Thank-You Letter Editing Services
Your mother was right—people really notice and appreciate a thank-you letter. Many candidates overlook this important step in the interview process. A first impression is one thing—a second impression is another.
The DLA Difference
When it comes to ensuring your thank-you letter is concise, personal and engaging, you are faced with a unique and critical challenge. We'll help you get the content and tone right—and your thank-you letter ready to leave an impression.
Tips for Writing a Successful Thank-You Letter
Master's- and PhD-Level Editors
Our editors are professional master's- and PhD-level editors who:
| | |
| --- | --- |
| | Possess 50+ years' combined editing experience |
| | Bear a broad range of letter-writing expertise |
| | Will ensure every word in your thank-you letter counts |
Where Our Expertise Comes From
| | |
| --- | --- |
| | Interviews With Employers and Admissions Committees: We interview employers, program directors and admission committee members to know exactly what they want—and don't want—to see in a thank-you letter. |
| | 1,000+ Applications Every Year: We critique, edit and proofread 1,000+ CVs and resumes, thank-you letters, bios and personal statements annually. From this volume alone, we know what it takes to stand out. |
| | In-House, Highly Trained Experts: We do not use freelancers or students. And our editors undergo rigorous training to deliver high-quality results on time, every time. |
Our Clients Get Accepted
100%: The only clients who have used our editing services for their thank-you letters and were not accepted for the job or program they were applying to either ignored our suggestions or did not meet the minimum requirements for the position or program.
FREE 2nd Edit!
Our Thank-You Letter Editing & Feedback service comes with a FREE 2nd edit! Simply submit your thank-you letter for our Thank-You Letter Editing & Feedback service, and you will receive a coupon good for one FREE 2nd edit of your thank-you letter.
Our Services
Thank-You Letter Editing & Feedback
This exceptionally valuable service sets us apart. It includes all Thank-You Letter Proofreading services, and adds in-depth editing along with detailed, objective feedback on issues that impact the success of your thank-you letter.
The in-depth editing covers:
Style and Tone

Conciseness and Clarity

Flow and Transitions

Advanced Word Choice

Redundancy

Syntax and Sentence Structure
In our feedback we will tell you what specific improvements to make related to:
Missing Information

Irrelevant Information

Points of Confusion

Underdevelopment

Any Other Insight to Enhance Your Thank-You Letter
Thank-You Letter Proofreading
With this service, we identify and correct mistakes in basic English usage. It covers:
Punctuation

Spelling Errors

Grammar

Typographical Errors

Verb Tense

Subject-Verb Agreement

Singular vs Plural

Pronoun-Antecedent Agreement

Basic Word Choice (Denotation)

Get to Know Us!
We are a team of dedicated, in-house editors with 50+ years' combined experience.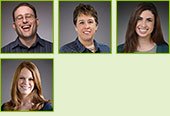 Meet Your DLA Team

Our Top 3 Tips for Your
Thank-You Letter
Open by clearly stating the purpose of the letter
Use a direct, forthright, humble tone
Keep your letter brief, and your paragraphs even shorter
Feedback We've Received
"Your editing team is definitely something. I will highly recommend your company to a load of other applicants. Keep in mind, this ... was already edited twice by a so-called very famous and professional organization. But I was never satisfied with their work ... Now I see a huge difference and without a fret, I can [send] my ... application. I'll let you know how many interviews I get!"