How to Use Tracked Changes
For all services, we return your manuscript with changes tracked in the document to make it easy for you to see our suggested corrections and comments.
How We Track Our Changes
We Can Track Your Changes Using the:
Need Help with Track Changes?
If you need help using the Track Changes feature in MS Word, please refer to one of these user guides:
Using Word 2016 or 2011 on a Mac?
Try this help page from Microsoft.
Don't Have Microsoft Word?
Try using Open Office or another software that supports MS Word's Track Changes feature.
Using an iPhone, iPad or Android Device?
What About for PDFs?
We may use the Strikethrough tool to indicate items to be deleted. We will use the Highlight Text and Note tools to indicate items needing to be changed or added, and for our comments.
To see our recommendations, hover your mouse over the highlighted item or double-click it.
What PDF Software Should I Use?
If you have trouble seeing our recommendations, try using Adobe Acrobat Reader or Foxit Reader, both of which are available for free.
Get to Know Us!
We are a team of dedicated, in-house editors with 50+ years' combined experience.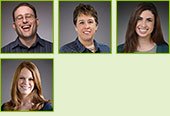 Meet Your DLA Team