Content Permissions
We respect our clients' and others' rights to their original and copyrighted material. Here you will find the permissions/authorizations we have received for the use of this content.
Work Samples
In Our Work, you will find entire documents or portions of documents we have edited for our clients. For each document, we have received express, written permission from the client to post the material as a sample of our work on our website.
In line with our Privacy Policy, we do not use any of our clients' material without their express, written permission.
Testimonials
In What Our Clients Say About Us and on other pages of the website, you will find testimonials from clients regarding the work we have done for them. For each testimonial, we have received express, written permission to use it on our website.
Definitions
In various areas of our website, we may quote or paraphrase definitions of certain words. These definitions have been taken from the following sources:
Get to Know Us!
We are a team of dedicated, in-house editors with 50+ years' combined experience.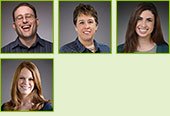 Meet Your DLA Team