What Our Clients Say About Us
DLA Editors & Proofers has formed relationships with thousands of satisfied clients. Here's a sample of the reviews they have shared.
"This company far exceeded my expectations. From start to finish they were very professional and took a genuine interest in my project. I was very impressed with the corrections and suggestions given. Not only did my editor make the necessary grammatical changes, but she also gave commendation for my work, which really encouraged me. Also, the turnaround time was incredible; I received a response in less than 24 hours. In my opinion, their rate is too low compared to the level of service offered!"

"Mr. Lombardino, thank you for the outstanding service you have given to this returning student. Trying to juggle a career, family and school is a lot, but you have helped to take the stress away from writing papers in the APA style. I particularly appreciate that you always return my papers with APA citations, thoughtful edits and a critique so that I can learn with each submission. I also appreciate the quick turnaround, even on weekends and holidays. Thank you again!"

"Being a first-time author is hard enough, but when the content is something as intimate as your own biography, the pressure of being perfect is even greater. When writing something you are so connected to, it is easy to get lost in the moment and miss the details. You can forget that just because you know where you are going, the reader might need more insight. DLA Editors & Proofers provided a tremendous service to me as an author and as a client. Between the personal phone calls and the editor comments I received, I really felt they cared as much about the success of my endeavor as I do. Their help made sure my 'moments' really came to life for the reader!
"Now, do you have any marketing advice? :)"

"Thank you so much! I can't explain how gratified I felt when I saw the edited personal statement by your team. For the first time I felt such a positive change in my personal statement, and now I feel much more confident that I will get more interviews based on it. Your editing team is definately something. I will highly recommend your company to a load of other applicants. Keep in mind, this personal statement that I sent to your team was already edited twice by a so-called very famous and professional organization. But I was never satisfied with their work on my personal statement. Now I see a huge difference and without a fret, I can attach it to my residency application. I'll let you know how many interviews I get!"

"Thanks for the wonderful job that your people have done on my novel. I will put an honorable mention in my book for the work that you have done and recommend you to my friends. Particularly, I appreciate the valuable comments my editor provided at the end of her review. I hope to incorporate as many of them as I can. Again, thank you for your kind consideration."

"Dear DLA,
"I wanted you to be the first to know how greatly I appreciate the work you did on my book. I just finished with your edits, and my heart goes out to you with sincere gratitude.
"I realize this is your job, but somehow it felt so much more than a person just doing his or her job. Thank you!
"It feels so much better now that you have brought your expertise and care to this project. You have taken my work to the next level, and I am very happy.
"Peace, love and light."
Get to Know Us!
We are a team of dedicated, in-house editors with 50+ years' combined experience.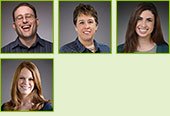 Meet Your DLA Team

Want a FREE Sample?
If you have more than 3,000 words, we'll edit the first 300 words for FREE!
Get Your FREE Sample