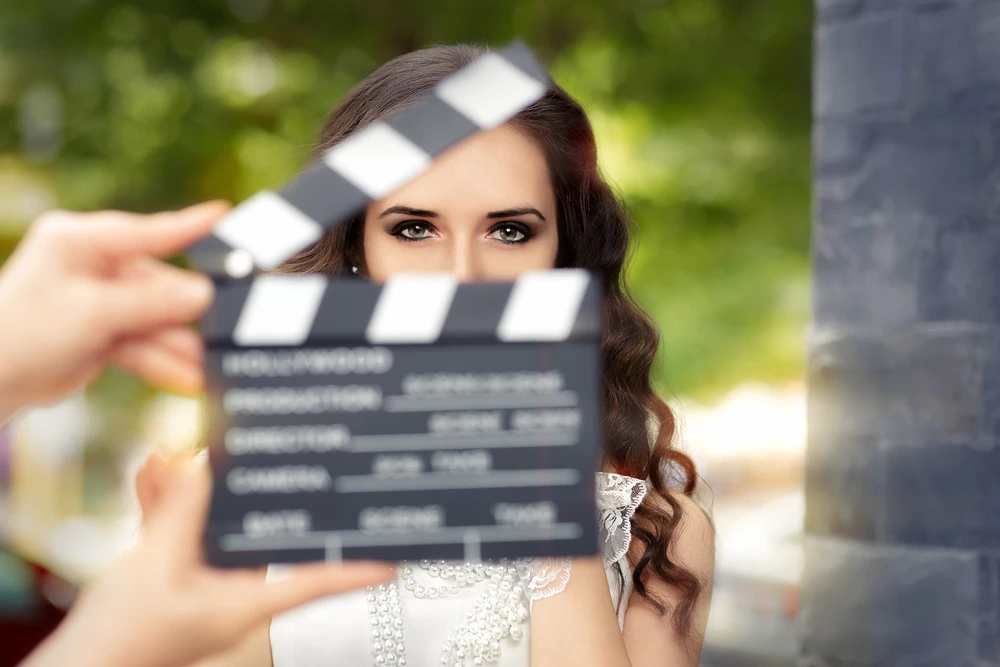 Which screenwriting software you choose can significantly impact the time it takes you to write your screenplay. Time is money, and of course, there are many options for screenwriting software, and certainly one for every budget. Then again, "free" is not what it always seems to be.
In this series, we cover DLA Editors & Proofers' Top 3 Recommendations for Screenwriting Software. As clients of our screenplay editing services can attest, choosing the right screenwriting software can make the difference in whether you get to the finish line—and how successful you are once you get there.
In this edition, we discuss Amazon Storywriter (formerly Amazon Storyteller), a "free" software backed by a big name. But as with everything that is "free," the question to ask is: What's in it for the company offering the item for "free"? Our thanks go out to Christopher Boone and No Film School for providing this review.
Screenwriting by its very nature demands a visual writing style. The words on the page have to conjure up images in the reader's mind if the script were turned into a film. Simultaneously, a screenplay must be economical with its language, using only the words necessary to tell the story. These two requirements, visual and economical, are two of the main reasons why storytelling in the screenplay format can be so difficult. Inevitably, production teams will need to visualize the screenplay, and that's usually where storyboards come in (though plenty of us are inept at drawing). That's why Amazon Studios has introduced a new tool to speed up the storyboarding process called Amazon Storyteller -- and it's "free," but there's a catch (or four or five).
Launched last week and currently in beta, Amazon Storyteller is an automated storyboarding tool that anyone can use to visualize their screenplay, or visualize the screenplay from a different author that is publicly available online at Amazon Studios. Here are a few screenshots of the online application (thanks to Animation Magazine for the screenshots):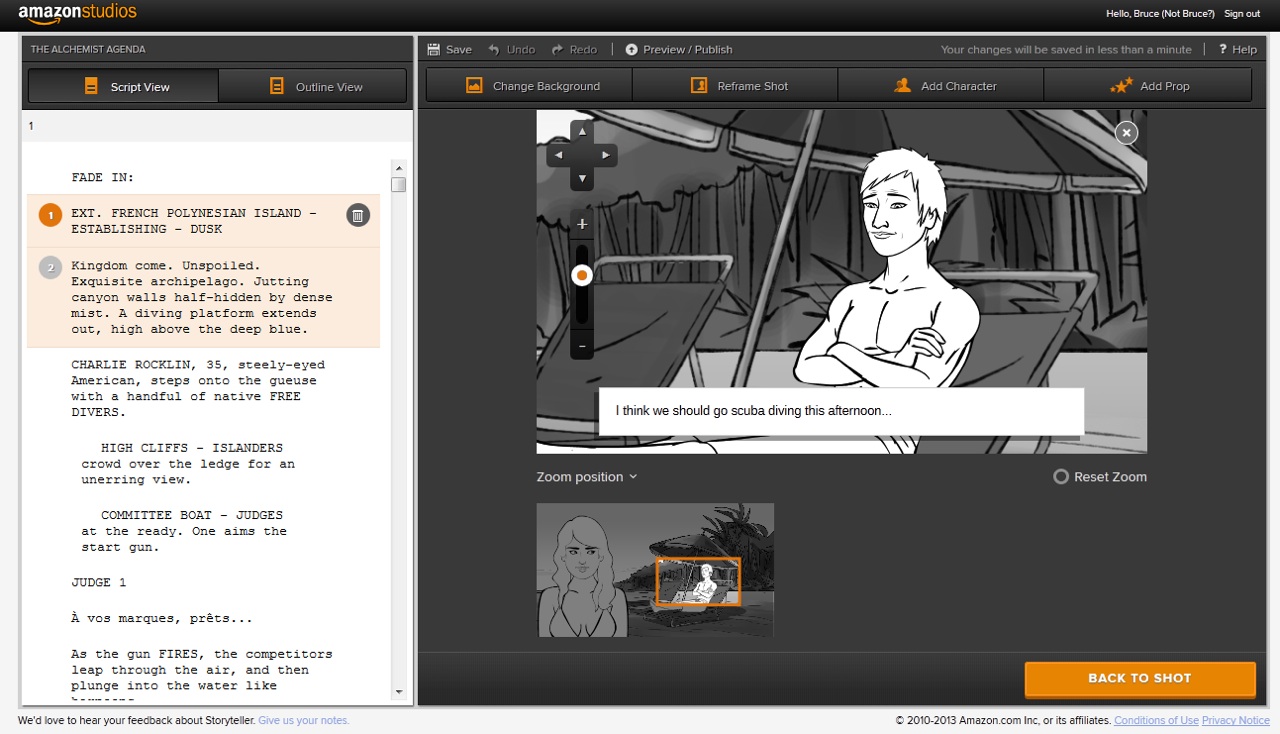 Based on Amazon's announcement of Storyteller, here are the positive elements of this new tool:
• Storyteller offers an easy-to-use tool to visualize a screenplay, especially for writers who can't draw
• Storyteller scans a screenplay for scenes, locations and characters, then automatically creates storyboards from its existing library of templates
• Users can change elements in the automated storyboard, reposition characters, and change facial expressions
• Users can upload their own images, including photos, to use in their storyboards
• Free to use on Amazon Studios (with some catches, of course—see drawbacks)
As with many tools offered for free, we can naturally expect some drawbacks, including the following:
• Users have to post their scripts on Amazon Studios to use the storyboard tool for their own screenplays
• Amazon Studios claims a 45-day exclusive option for free for each screenplay when it is uploaded to the site, and Amazon Studios claims another free 45-day exclusive option extension for a screenplay with the publication of storyboards via Storyteller (these free options are used by Amazon to review the screenplay and storyboards to determine if they want to pay for the rights to develop a story further)
• According to Amazon, Storyteller is currently recommended for contemporary dramas or romantic comedies based on the current available templates (so the storyboards for your sci-fi epic will have to wait unless you can rewrite it as a rom-com)
• Storyboards cannot be exported; rather, they can only be seen on Amazon Studios (though there's no reason why you couldn't take a screencap)
• Others cannot view storyboards for a screenplay on Amazon unless the storyboards are public
Check out Our Other Top 3 Screenwriting Software Recommendations!
Celtx